Who is Fernande Robitaille?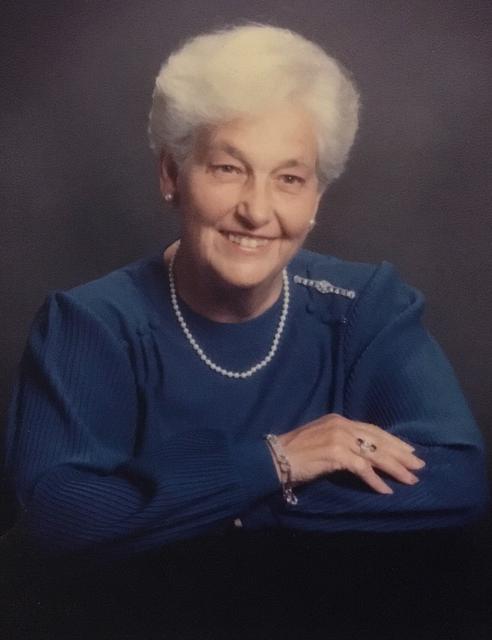 We trace back the origins of our Association to Mrs. Fernande Lacoste-Robitaille who was Director of Volunteer Services at the Sainte-Justine University Hospital Centre in Montréal from 1958-1980.
A primary goal for Madame Robitaille had always been to establish a national organization for Volunteer Management professionals. Her dream became reality in February 1980 when she convened a meeting with representatives from six provinces accomplishing the groundwork to establish the "Canadian Association of Directors of Volunteer Services in Healthcare".
Several years later CADVH became CAVR and later VMPC - still the only the National Association for our profession and still true to Madame Robitaille's vision.
She was granted Lifetime membership to our association in 1983 and in 1991 the board of directors recognized her as honorary Chair and founder of the association and thus established The Robitaille Endowment Fund to honour her memory and as a legacy to her vision and dedication.
One of the first contributions to the fund was received from Mrs. Robitaille's family, shortly after her passing.
WHAT IS THE ROBITAILLE ENDOWMENT FUND?
The Robitaille Endowment Fund was established to provide financial support to VMPC member affiliate associations and VMPC members to assist them with providing training sessions, seminars or workshops related to volunteer management.  These educational opportunities can be provided through a local, regional, or provincial forum and must contain a VMPC component that addresses VMPC standards of practice, membership, certification, and/or the employment resources.
Applications for a grant, not exceeding $200, may be submitted once per year (April 1st to March 31st) by:
President of affiliate association (e.g. AVRBC, MAVA, PAVR-O)
VMPC members whose membership is through their affiliate association
Individual VMPC members not related to an affiliate association    
For more information and the application click here or go to the Members Only login.
See how one organization used the Robitaille Fund to their benefit!
"Powerful Beyond Measure" was the theme of the AVRBC (Administrators of Volunteer Resources BC) conference held October 29th and 30th, in Burnaby, BC. And part of the power behind the successful professional development opportunity was the funding from VMPC's Robitaille Fund. It was easy to do...by checking the website, downloading the application, and emailing it off, the process was completed quickly and efficiently.
 The $200 donation from VMPC helped us cover our expenses so that we could keep the cost as low as possible for our members. A $225 full two-day conference fee meant that we had a full-house, and more attendees than ever before. The additional benefit was that we had aVMPC representative, Charlene Wee, who helped new members plan and prepare for VMPC certification. As VMPC partners, AVRBC was proud to be able to include this educational piece in our conference....and the extra dollars were instrumental in ensuring not only excellent education content, but also a balanced budget!
                                                                        - Clare O'Kelly,VMPC  and AVRBC