VMPC IMPACT AWARDS
-SPONSORED BY BETTER IMPACT
To nominate someone, please click on the following: 
Emerging Leader Award - for volunteer engagement professionals who have been in the field for one to seven years.
Exemplary Leader Award - for volunteer engagement professionals who have been in the field for more than seven years and in recognition of their contributions to the field as mentors, leaders, trainers, and advocates.
---
As volunteer engagement professionals, we make volunteerism happen. We leverage the skills and passions of our volunteers to help meet our organization's mission and we keep a diverse group of volunteers motivated, happy and engaged.
The Impact Awards are a national award program to recognize the work of volunteer management professionals in Canada.  The awards are administered by VMPC, sponsored by Better Impact and the award recipients are determined by the Impact Awards Committee.
Through the generous financial sponsorship of Better Impact, the award recipients will receive a financial award to support their professional development. 
The award is open to VMPC members (excluding current VMPC Board members and previous award recipients for the category in which they won).
Cash awards will be issued upon completion of the award form and prize funds will be disbursed by VMPC.
Read more on Nomination Process & Criteria

Read our FAQs
---
Congratulations to our 2020 Award Recipients!
Emerging Leaders 
First Prize: Erin McLean, Brooklin, Ontario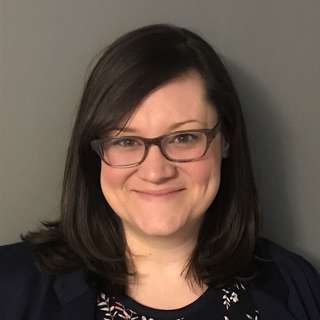 Erin has been in the Volunteer Management Profession for seven years. Erin is a member of DRAVA, her local AVA, and currently is the Publicity Chair, AVA Liaison and Vice President. She was a panelist at the 2019 National Volunteer Management conference and has been published in e-volunteerism.
"One thing that the challenges of this year has taught me is that if I want to be a volunteer engagement professional I can be. I know that if I want to stay in the profession, regardless of what decisions are made for me, an opportunity for me to do so will come along, even if it isn't exactly when I might be ready for it. In the meantime, I can control my own growth, development and learning, and take on different opportunities to stay connected to the work I love." – Erin McLean
Second Prize: Neil Tracey, Vancouver, British Columbia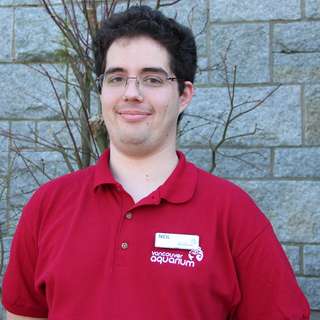 Neil has spent 5 years within the Volunteer Management Profession. Neil has participated as a AVRBC Board Member, has presented two VMPC webinars and has presented at a number of conferences.
What would you say has been the highlight of your career in Volunteer Management?
"Seeing volunteers I recruited and trained taking on bigger roles and responsibilities and leading teams of their own." – Neil Tracey
Exemplary Leaders
First Prize: Erin Spink, Cambridge, Ontario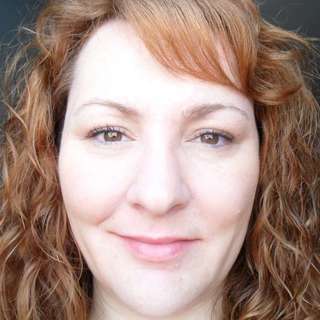 Erin has been a leader in the field of volunteer management for 20 years and currently works as the Manager, Volunteer Experience – Fundraising and Community Engagement at the Canadian Cancer Society. She is a mentor to Volunteer Managers in various capacities, including her work through her consulting firm, SpinkTank, she provides training to Volunteer Management professionals, compiles a yearly e-book on the Top Ideas in Volunteer Engagement and has been an instructor at Conestoga College.
"I never imagined the career and opportunities I've had when I started 20 years ago. I would like to be focusing more on doing research that equips Leaders of Volunteers with the information we need to be successful and to have a strong foundation upon which to advocate." - Erin Spink
Second Prize: Deborah Young, CVA, Kitchener, Ontario

Deborah has been committed to the volunteer management profession for over 30 years and currently works as the Coordinator, Volunteer Management Certificate Program at Conestoga College. Deborah is a previous VMPC Certification Chair and played a key role in creating the virtual Volunteer Management Certificate Program at Conestoga College.
"One of the key highlights of my career was achieving my CVA. When the CVA credential became available on an international level, I was one of only five individuals in Canada to achieve the designation. Achieving my designation opened many doors and provided an opportunity to become a powerful advocate for the profession." – Deborah Young
Third Prize: Lisa Mort-Putland, Victoria, British Columbia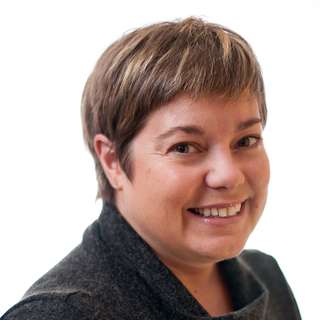 Lisa has been in the Volunteer Management Profession for over nine years and is currently the Executive Director of Volunteer Victoria. Lisa sits on the Volunteer Canada Board of Directors, is an instructor for the Foundations in Volunteer Management Certificate Course at Leadership Victoria and is always willing to provide advice and support to peers, colleagues and community leaders in Volunteer Management.
"Volunteer Management is both a profession and a practice. It is joyous work - but it can also be complex and demanding. Learn how to deal with the difficult situations and practice how to manage people respectfully. When great volunteer managers step into a situation it looks effortless - it is not. It is the sign of good and continuous practice." – Lisa Mort-Putland
---
Thank you to our Impact Award Sponsor!