Volunteer Management Professionals of Canada (VMPC) National Forum 2022
Creating Community for Resilient Future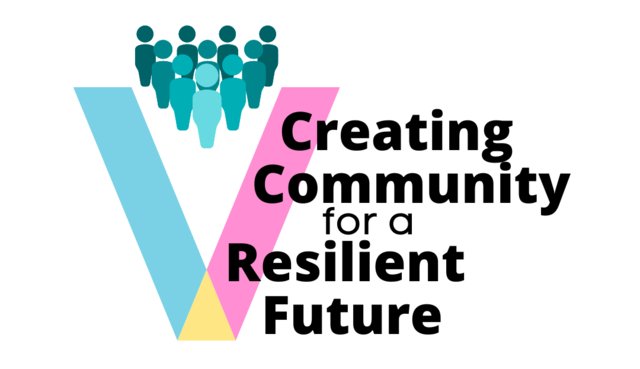 Wednesday, June 1st, 2022 – Reception | 4:00pm – 5:30pm Pacific, 7:00pm-8:30pm Eastern
Thursday, June 2nd, 2022 – Conference | 9:00am – 1:00pm Pacific, 12:00pm-4:00pm Eastern
As the past two years have shown, challenges facing organizations/programs working with volunteers continue to change and evolve. Though we may not always know what the future of volunteerism will look like, one thing is for sure, our communities will continue to rely on the organizations/programs and volunteers who serve them.
Join us for the National Forum to learn how you can help make your organization/program more resilient by building your networks and community. Session themes include Creating Community with Technology, Creating Community through Diversity, Equity & Inclusion, Creating Community Through Multigenerational Teams and more.
---
Coffee & Chat
8:30am - 9:00am PST / 11:30am - 12:00pm EST
Official Opening
9:00am - 9:05am PST / 12:00pm - 12:05pm EST
Keynote Address
9:05am - 9:35am PST / 12:05pm - 12:35pm EST
Why Circles of Support are Vital for a Resilient Future - Lindsay Baker
Facilitated Discussions - Sector Specific
9:40am - 10:05am PST / 12:40pm - 1:05pm EST
Animal Welfare / Museums / Arts & Culture
Education / Volunteer Centres
Government / Parks & Recreation
Healthcare - Charities
Healthcare - Hospitals
Healthcare - Long-term Care
Social Services / Faith Based
Sports / Recreation / Special Events
The Speaker Sessions - Round 1
10:10am - 11:05am PST / 1:10pm - 2:05pm EST
Building Community with Communications and Technology - Megan Vandekerckhove
Creating Community Through Sponsorship -  Shakira Weatherdon
Creating Community Through Youth Engagement -  Danièle-Jocelyne Otou
Reconnecting Our Networks to Grow Resilient Communities - Ruth Millard
Using Data Driven Engagement for More Resilient Communities - Megan Conway
Facilitated Discussions - Hot Topics
11:15am - 11:40am PST / 2:15pm - 2:40pm EST
Better Impact E-Learning
Creating "Safe Spaces" Within Your Organization
Educating Up
Family Programs
Growing Your Career
Negotiating For What You Are Worth
Oh Yay
Tips for Starting in Volunteer Management
The Speaker Sessions - Round 2
11:45am - 12:40am  PST/ 2:45pm - 3:40 pm EST
Sessions as above in Round 1
Closing Reflection and Draws
12:50pm - 1:00pm PST / 3:50pm - 4:00pm EST
---
VMPC National Forum 2022 - Creating Community for a Resilient Future
June 1 - 2, 2022
Registration is complimentary for VMPC Members.
Not a member? Join today and then register for this conference.